Happy Friday, friends!  Hope you had a fabulous week!  Here are a few favorites from the week:
Favorite Golden Globes dress?  Zooey Deschanel's!  I'm not sure we have much in common, but I do love her style.  First Ladies and Hollywood starlets agree: as a general rule of thumb, you can never really go wrong with Oscar!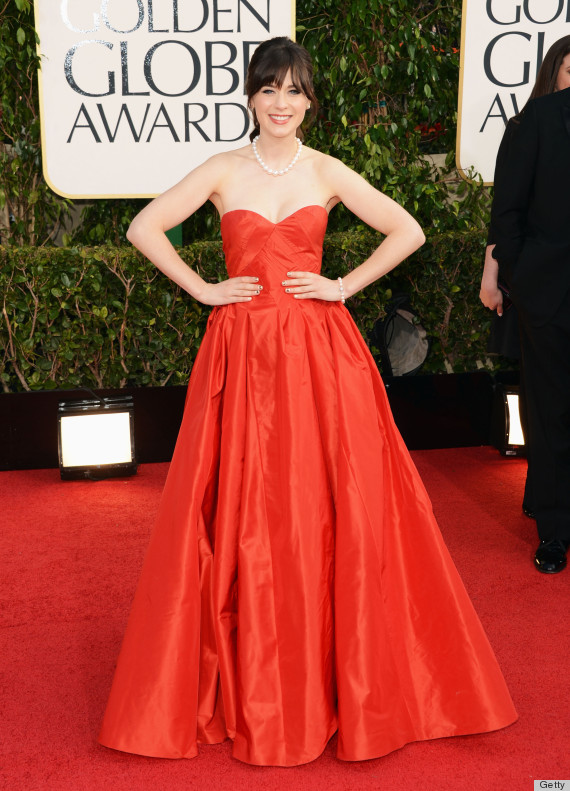 My friend Molly just sent me a great blog post from a mother-of-four with some tips on stocking up for baby.  Check it out here.
Need some tips for styling your coffee table?  Check out this quick little video from Cupcakes and Cashmere.
And in the category of fun products, I must share two of my latest loves:
1.  A memory foam mattress pad.  Ever dream of having your own Tempurpedic mattress?  Well, that's not exactly in our budget right now, but for my birthday, I received a memory foam mattress pad from Costco.  Last night was its inaugural debut and I can't tell you how incredible it was!  So long feather bed, you have been replaced.
2.  An immersion blender.  For Christmas I asked for an immersion blender and I can't tell you how much fun it has been!  It's great for soups, salad dressings, and milk shakes!  Plus, cleanup is a breeze!
That's all for now.  Happy Weekend!!