Happy Friday!  I hope you've had a great week!  Ready for some links?!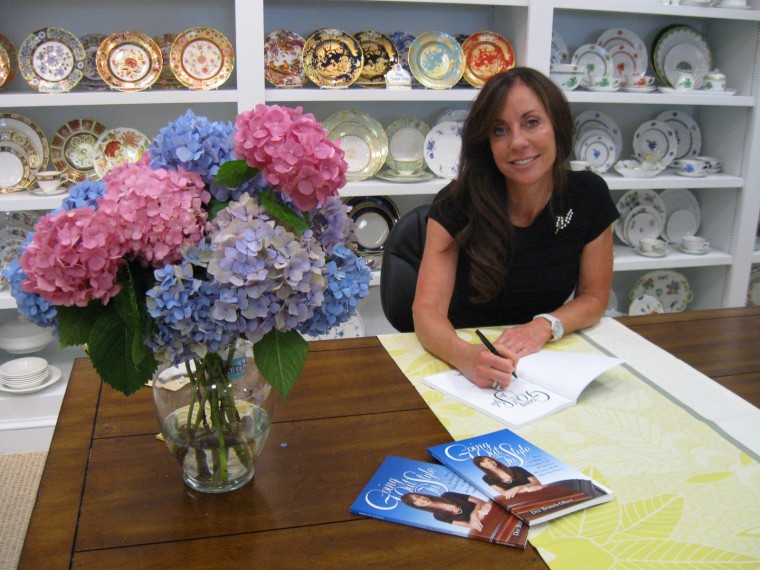 Image via The Virginian-Pilot
My dear friend, Dee, has written a book!!!  We're going to hear more from her on "Long to Love" soon, but check out this article talking about "Going Out In Style."  A MUST read!  You can buy your very own copy here.
I've recently discovered Holly Wagner's blog.  She is a woman, speaker and author that I adore.  I loved her most recent post on celebrating life….not just the good parts, but all of it!
Who wouldn't love a more organized kitchen?!  Check out this one simple purchase from Mel & Liza to help make things much more organized!
Those of you who know me well, know that in my family, B is the master chef!  I mean, he is seriously amazing!  This is one of the reasons I quickly gained 10 pounds after we got married…he keeps his wife very well-fed!  One of his signature dishes is Sausage and Orzo.  He gets requests for his recipe a lot, so I asked him to share it with my nearest and dearest bloggy friends!  Enjoy!!
Ingredients:
Orzo (1 box)
Italian sausage (1.5-2lbs)
Arugula
Cherry tomatoes (1 large container or 2 small)
Balsamic vinegar (enough so that the orzo is stained light brown, but not too much to overpower)
Olive oil
Dash of oregano
Bunch of basil (fresh if you have it)
I sometimes add garlic, sometimes not.  But don't add too much or it will overpower.
Salt & pepper
Parmesan cheese
Instructions:
-Un-case the sausage and cook until done
-Cook the orzo, add to a big dish
-Cut tomatoes in half and add to dish
-Add spices to taste
-Add arugula right before serving so it doesn't wilt
-Finish with parmesan cheese.
Have a great weekend!