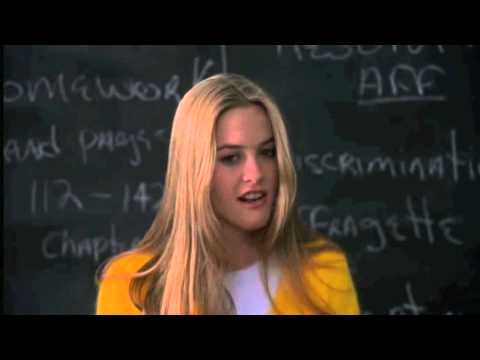 Maybe it's just me, but I've always been a girl who, with the exception of my waist, likes things big–big steaks, big heels, big jewels, big families, big parties–I only wish I lived in Texas where I could acceptably live out my secret love and desire for big hair.
Like Clueless' heroine Cher Horowitz, I ascribe to the saying, "The more the merrier!"
Yet, often times, when starting out, we have to start out small…
Currently, in my job, we just launched a new statewide advocacy organization, which means starting a new email list, Facebook page, and Twitter.  After spending years building our current database we're back to the beginning; watching and waiting for each new "like" "follow" and email subscriber (many thanks to those of you who have already gotten on board!).
As a competitive person, I love to see these numbers rise…I can't exactly say I like to start at the bottom.  Who does?!  But here's the thing…when starting out, everyone has to start somewhere.  Even Kim Kardashian, who now has nearly 17 million Twitter followers (seriously?!), at one point started with just one.
There's a verse my mom loves to reference from Zachariah 4:10 that says, "Do not despise these small beginnings, for the Lord rejoices to see the work begin."
Every New York Times Bestseller starts with just one page, successful recording artists start out with a demo of songs, many politicians start out in a room surrounded by a few family and friends, mega companies begin with an idea––Steve Jobs got started in his families' garage…

At times, starting something new, can feel humbling and small.  But this verse encourages us not to despise the small…if we're listening to God and going where He's leading us, He's just delighted we've taken the first step and He's faithful to see it through.  Lean into Him, trust Him, and don't be afraid to start out small.  What's most important is that you started!